We have compiled all necessary information here below to help you prepare and deliver a succesfull presentation in Prague. 
KEY POINTS
Presenters should visit the Speakers' Ready Room, at least two hours prior to the start of their session, to upload their presentation to the network and to organize their materials.
For sessions that commence at 0830 hours, presenters are requested to upload their presentation the day before wherever possible. Technicians will be on hand in this area should presenters have any questions or require assistance.
Opening hours will be as follows
Tuesday 4th June: 12:00 hours – 17:00 hours
Wednesday 5th June: 07:00 hours – 17:00 hours
Thursday 6th June: 07:00 hours – 17:00 hours
Friday 7th June: 07:00 hours – 15:00 hours
How to name your file
Files must be provided in a USB memory stick. Please follow the file name convention: "ISBNPA2019_Date__PresentationTime__Room__FirstName__Surname.ppt"
E.g. ISBNPA2019_5June_1205_ClubA_John_Smith.ppt
Slide aspect ratio
PowerPoint presentations will be projected on screens format with the aspect ratio of 16:9.
For Movies and Video Clips
The preferred format is Windows Media Video (WMV). While some conversion may be necessary, we can also accept movies created as MP4 (ideally MPEG4 or H.264).
Please remember to compress your videos no matter which format you prefer. By doing so, your movie will transfer and load faster during your presentation with minimal loss in video quality. If you plan to play a DVD as part of your presentation, please notify a technician in the Speakers' Ready Room so arrangements can be made for assistance in your meeting room.
Special Fonts
The only supported fonts are those included with MS Office 2013. If you need a specialized font, it should be embedded into your PowerPoint presentation.
What File Types Can I Upload?
We currently support all versions of PowerPoint through from MS Office 2013 and higher. If your PowerPoint presentation is from a version prior to Office 2013, the system will be able to open and read the file.
Prezi
If your presentation is in Prezi, please provide the Portable Prezi version of your Presentation.  Click on the link below as reference and for instructions: https://prezi.com/support/article/sharing/download-a-portable-prezi/
Keynote
Currently, we do not support Keynote files. Please convert your keynote presentation to either PowerPoint format, PDF or Quicktime video format.
Pictures
If you use a version of PowerPoint prior to 2008, please be sure embedded pictures are not in TIFF format. These images will not show up in PowerPoint. With PowerPoint 2008 for Mac or newer, any inserted image will be compatible. To ensure there are no picture problems, please check your presentation in the Speakers' Ready Room.
Apple MOV files
PowerPoint 2010 or higher supports playback of MOVs. The best compatibility for MOV playback is to use MPEG4 or H.264 as your codec. If you are using an earlier version of PowerPoint (older than 2010) please export MOV files to Windows Media WMV with Quicktime 7 Pro. If you cannot convert the files or have a considerable number of MOV files, please bring all video files separate to your presentation. When onsite, please check in with the Speakers' Ready Room no less than 24hr before your presentation.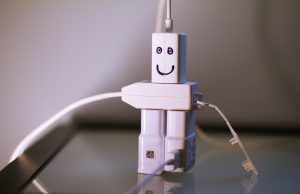 In the Meeting Room
Please ensure that you go to the presentation room 15 minutes before the start of your session to meet the Chair and fellow presenters.
Conference staff will be available in the session rooms for assistance.
Note for Symposia, Oral and Short Oral Presenters
We use the flag system to maintain the presentation schedule and to encourage dialogue and questions between the presenter and conference delegates during the final portion of the presentations. All oral and short oral presenters must use the computers provided at the conference venue. No personal laptop or notebook computers are allowed for oral or short oral presentations.
Contact
Should you have any technical questions not addressed in this document, please feel free to email isbnpa2019secretariat@venuewest.com
Please be sure to include ISBNPA 2019 and your abstract submission ID in the subject in any future communication.